https://www.newsmax.com/cmspages/getfile.aspx?guid=BD2536DA-AB5D-488E-A92A-B5867449B78C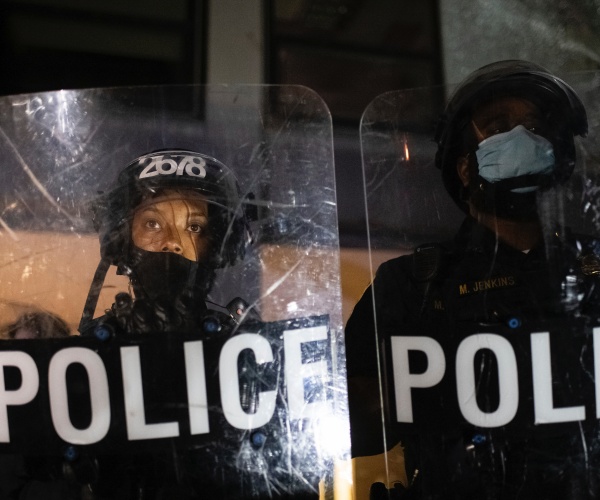 Rioters tossed fireworks at police in Washington, D.C., after a Black man died after crashing his moped during a chase with police, with one person yelling, "I wish hate for all of y'all," according to the Washington Examiner.
One woman was captured on video hurling expletives and screaming profanities. A group of protesters threw firecrackers during the confrontation. Some police appeared to be hurt by the blasts.
The mayhem followed the death of 20-year-old Karon Hylton, who police chased for not wearing a helmet while riding a moped on the sidewalk. Hylton rode through an alley before getting hit by another vehicle. Police called the accident a traffic fatality.
In another video, protesters attempt to push through the doors at the 4th District police station.
DC Rioters Throw Firecrackers at Police Station, Hurl Expletives
was last modified:
October 29th, 2020
by
This article was originally posted on Red Tea News.