https://www.newsmax.com/cmspages/getfile.aspx?guid=EA15CA53-0C16-4ADA-A61F-59E9718B8E02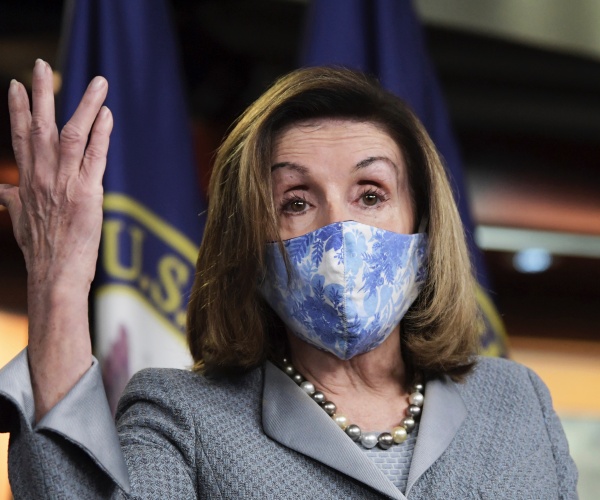 House Speaker Nancy Pelosi says President Donald Trump is out of touch for telling women at a rally in Michigan he was getting their husbands "back to work."
"What decade is he living in? What century is he living in? So completely removed from the realities of life. And that has caused death," Pelosi said during a press conference on Capitol Hill, according to CBS News.
More than 864,000 women over the age of 20 left the U.S. labor force in September, nearly four times higher than the 216,000 men who also left the workforce, according to the Bureau of Labor Statistics.
Trump, during a campaign rally in Lansing, Michigan, Tuesday said he would help women's husbands recover from the economic impacts of the coronavirus pandemic.
"I'm also getting your husbands, they want to get back to work, right? They want to get back to work. We're getting your husbands back to work, and everybody wants it," Trump said. "And the cure can never be worse than the problem itself."
The president also touted his support among women, claiming they would back him because "they want security, they want safety, they want law and order."
"We're going to do great. And I love women, and I can't help it. They're the greatest. I love them much more than the men," he said.
Pelosi: Trump Out of Touch for Telling Women He'll Get Husbands Back to Work
was last modified:
October 29th, 2020
by
This article was originally posted on Red Tea News.