https://www.newsmax.com/cmspages/getfile.aspx?guid=C0A213FB-6A8B-44C8-B11C-A4E5FF99A486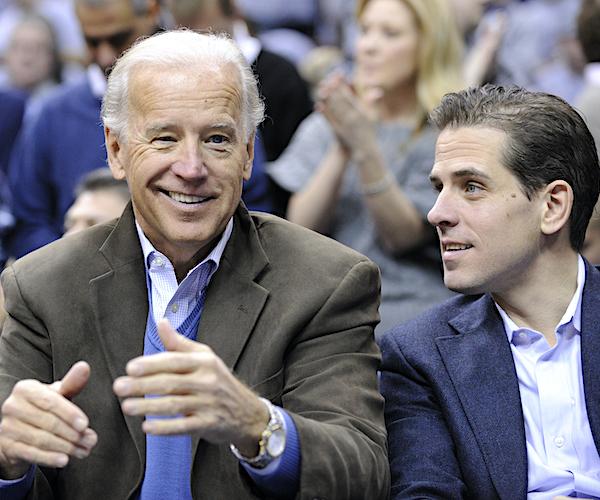 The FBI reportedly opened an investigation in December 2019 into "Hunter Biden and his associates." The bureau was previously reported to have tagged the laptop in a money laundering case in the FBI's Baltimore office.
And Hunter Biden business associate Tony Bobulinski says he is a "material witness" after sitting down with the FBI for five hours Friday, Oct. 23.
James Rosen, former reporter for The New York Times, now with Sinclair Broadcast Group, tweeted:
"EXCLUSIVE: A @TheJusticeDept official confirms that in 2019, the @FBI opened up a criminal investigation into "Hunter Biden and his associates," focused on allegations of money-laundering, and that it remains open and active today. More very soon on your @WeAreSinclair stations."
Rosen tweeted a video of his interview with Bobulinski:
"EXCLUSIVE: Tony Bobulinski tells @WeAreSinclair he was questioned by six @FBI agents, with counsel present, for five hours on October 23, listing him as a 'material witness' in an ongoing investigation focused on Hunter Biden and his associates. His cell phones were examined."
There has also been rumblings about whether Hunter Biden was attempting to avoid registering as a foreign agent or whether he might have needed to and did not.
Hunter and his father have been dogged by accusations of influence peddling, including when Joe Biden was vice president, allegedly making millions from foreign sources.
Biden has emphatically denied the claims, but the Trump campaign has pushed them as an example of a "corrupt politician." Biden critics have held mainstream media and social media under fire for not covering the potentially explosive claims during the run-up to the Nov. 3 presidential election.
James Rosen: FBI Investigation Into Hunter Biden Active
was last modified:
October 29th, 2020
by
This article was originally posted on Red Tea News.