https://www.newsmax.com/cmspages/getfile.aspx?guid=3E1CD79C-0CBC-4B3B-96A3-43849389B470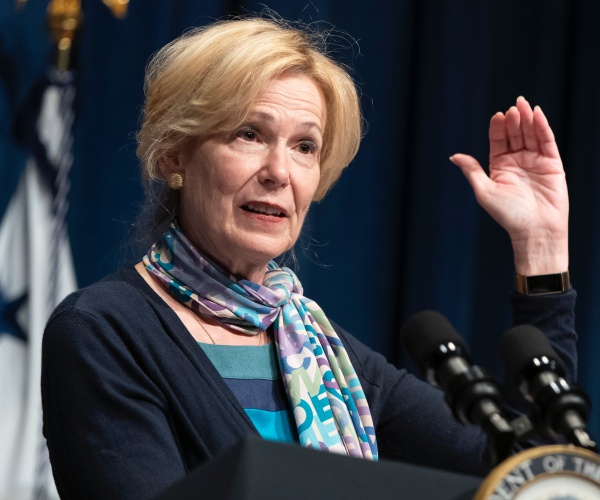 Dr. Deborah Birx, a member of President Donald Trump's coronavirus task force has vowed to stop attending meetings with Dr. Scott Atlas, the president's ally on the task force, saying he is spreading spreading misinformation about COVID-19, CNN reports.
On Thursday's episode of "The Lead with Jake Tapper," Kate Bennett noted that Birx has instead decided to travel around the country promoting mask use and social distancing, warning against a new wave of cases expected to hit during the coming winter months.
"Her personality is to pick up and go where the fight is," CNN quoted a colleague of Birx. "She always told us — keep your bags packed. She'd say if you're assigned to another country, don't sit in the embassy — go to the distant villages. You need to go where the action is, see what they are doing."
Birx, once a fixture of task force briefings, is believed to have not attended a meeting since the summer when Atlas began to gain influence with Trump at the expense of members like Birx and Dr. Anthony Fauci. Unlike them, Atlas has no background in epidemiology, but radiology.
Atlas has downplayed masks and pushed for herd immunity. One of his tweets saying masks are ineffective got him temporarily locked out of Twitter.
"I've known Debbie a long time," Dr. Jerome Kim, director general of the International Vaccine Institute, told CNN. "She really is completely driven by getting things done and being effective, and I think she's frustrated."
CNN: Birx Vows to Never Sit in Another Meeting With Atlas
was last modified:
October 29th, 2020
by
This article was originally posted on Red Tea News.